24/7 Heavy Duty Tow Truck Services in Edmonton
Your 24/7 heavy duty truck towing partner in Edmonton call us when you are in trouble or in emergency, we will help you in heavy duty truck towing, Trailor towing, Roadside fuel and Roadside tire services in Edmonton
Welcome to DB Towing, your trusted partner for affordable and dependable heavy duty truck towing services 24/7 in the vibrant city of Edmonton and nearby areas. We're here to share our commitment to excellence and provide you with insights into our towing company's mission, services and customer satisfaction.
Heavy Duty Truck Towing in Edmonton | DB Towing
Our roots run deep in the heart of Alberta, where we specialize in various recoveries and heavy equipment hauling services. At DB Towing, we've made it our passion and profession to deliver top-tier solutions for all your heavy-duty truck needs. From crucial engine work and transmission services to directional assistance and DEF-related solutions, we've got you covered. With years of experience, DB Towing is not just a business it's a family legacy that's dedicated to serving the Edmonton community.
Discover DB Towing's top-notch services: 24/7 emergency towing, vehicle recovery, roadside assistance, and specialized heavy-duty truck towing. Trust our skilled team for reliable, transparent, and eco-conscious solutions with years of experience. Your satisfaction matters most.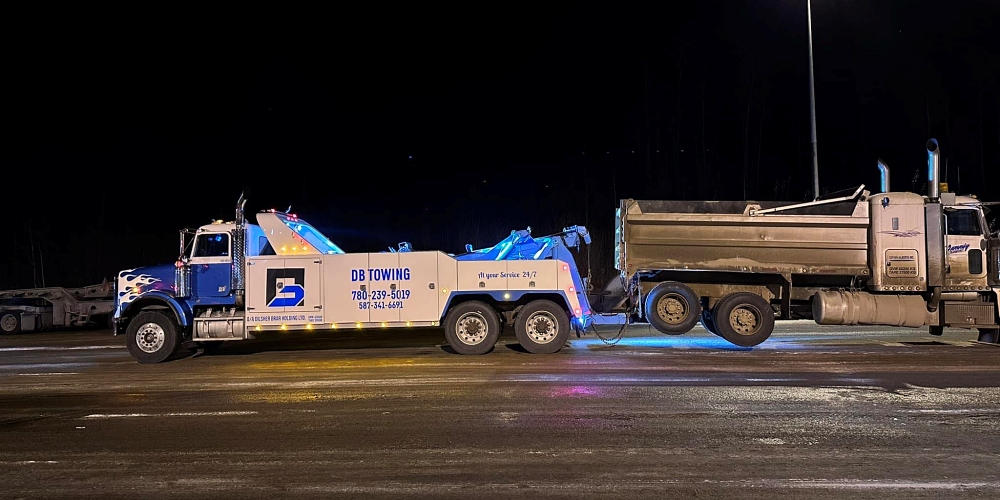 Rely on DB Towing for expert heavy-duty truck towing. Our skilled team and advanced equipment ensure safe and efficient transport, catering to your robust vehicle requirements.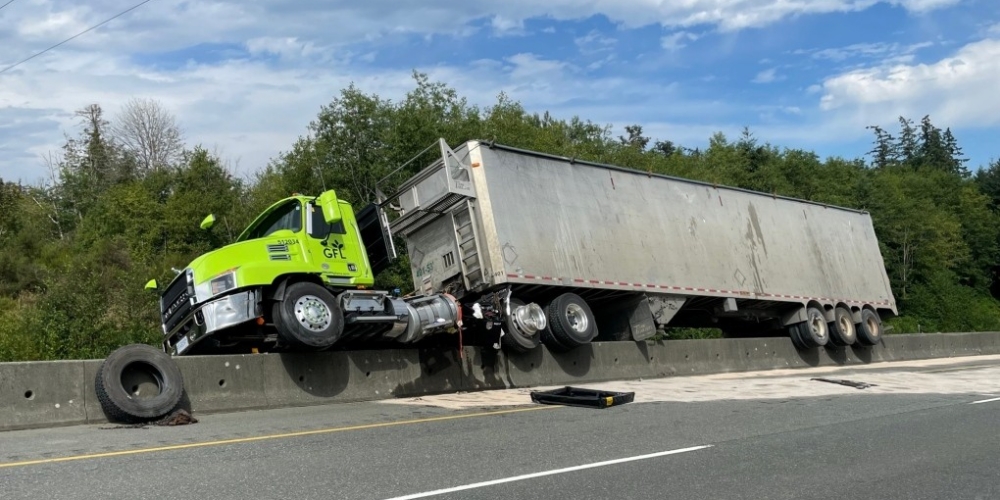 Count on DB Towing for swift and efficient accident recovery service. Our skilled team is equipped to handle emergencies, ensuring safe vehicle retrieval and transport. Trust us for expert assistance during challenging times.
Choose DB Towing's flatbed tow truck service for secure and damage-free vehicle transport. Our skilled team ensures reliable, efficient, and careful transportation, putting your peace of mind first.
We offer proficient engine and transmission services. Trust our skilled technicians for thorough diagnostics, repairs, and maintenance, ensuring optimal performance and longevity for your vehicle.
Navigating Edmonton's dynamic landscape, DB Towing stands as your reliable partner. Our seasoned crew, equipped with a diverse fleet, offers not mere towing, but a seamless experience. Trust us for swift, safe, and professional solutions, tailored to Edmonton's distinct needs.
Roadside Assistance Service
Elevate your travels with DB Towing's responsive roadside assistance. From flat tires to fuel delivery, our skilled team ensures rapid solutions, transforming roadblocks into tales of exceptional service.
We provide heavy duty towing services 24/7 in Edmonton and nearby places
Blog
At Db Towing, we're more than just a towing service...
Blog
At Db Towing, we believe that towing is more than...